This was the scene from our house around 8:45 this morning: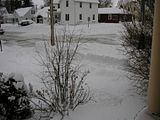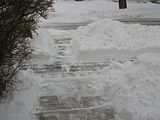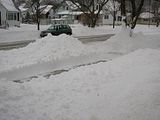 Note that we had only been shoveling for about half an hour at that point - the walk from the house to the street. The main part of our sidewalk was cleared by our friendly neighborhood Good Snowmaritan who owns a riding snow blower. He apparently lives for days like today when he can drive through the neighborhood helping his neighbors (and saving our backs!) by clearing the main sidewalks. He does this every time it snows - even if it's just an inch of light fluffy stuff - but days like today I appreciate it all the more. This afternoon I'll be making some coffee cake to drop off at his house as a thank you.

I also, however, appreciate the photos I took last summer of our yard in bloom: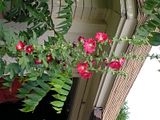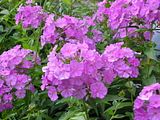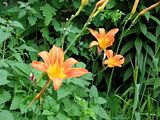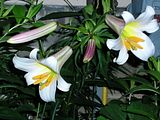 Of course, we're currently in the middle of a trough between two storm systems and have another 10-12 inches predicted for overnight tonight. Our local roads are pretty clear now, but apparently the highways are still a bit of a mess; goodness knows how bad things will be tomorrow if we get another foot!